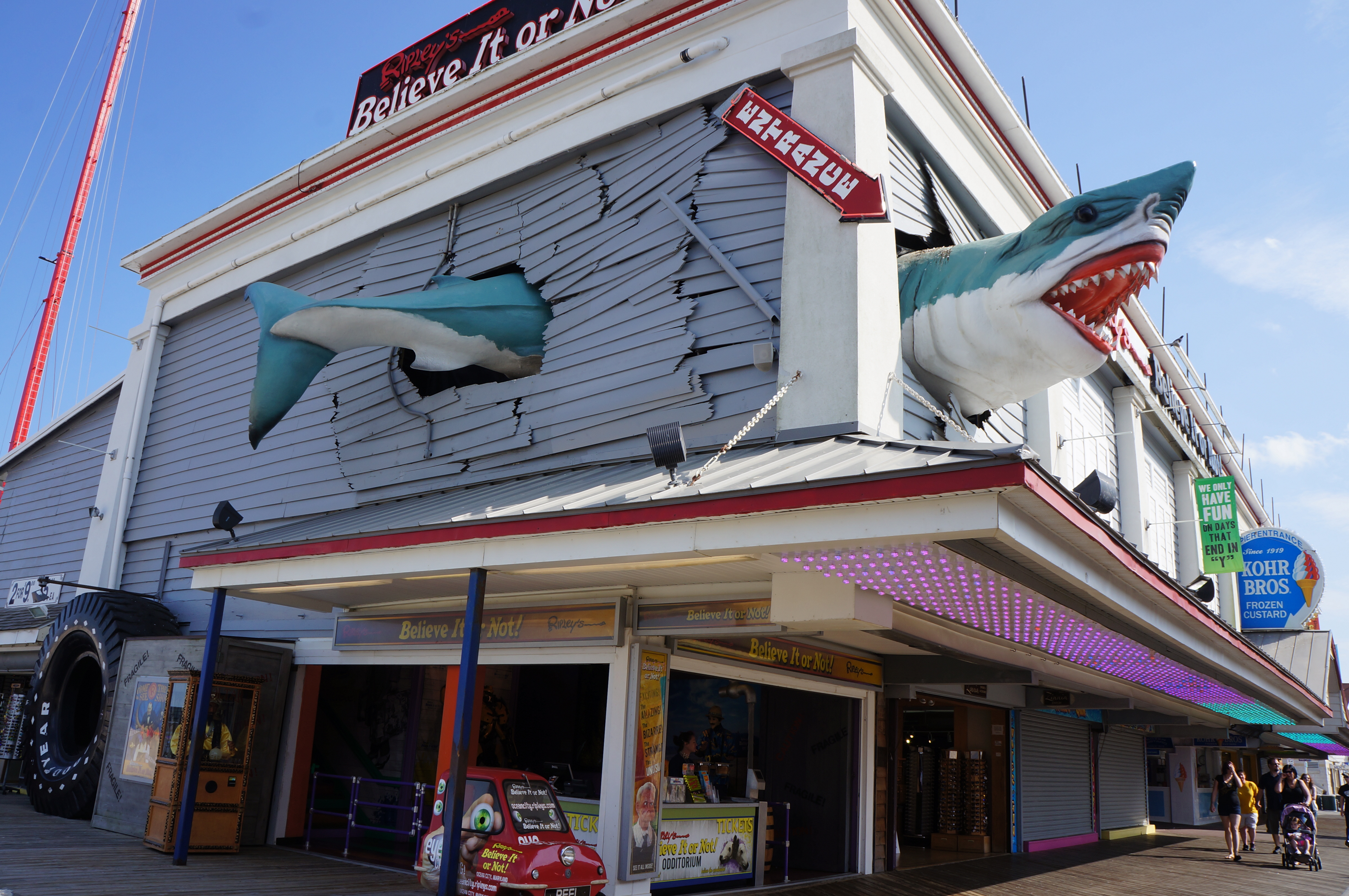 Ripley's Believe It Or Not Museum! is perfect for rainy and sunny days alike!
Valid for $5 Off 1 Child Admission (Ages 4-11)
Regular Price: 14.99 plus tax | Discounted Price: $9.99 plus tax
Location: Located on the pier on the Boardwalk in downtown Ocean City, Maryland. 401 S. Atlantic Avenue
2022 Fall and Winter Hours of Operation:
Open Friday to Sunday: 10:00 am - 4:00 pm
Come on over to Ripley's Believe It Or Not! - where truth is stranger than fiction. Located on the famous Ocean City Boardwalk at the Pier, authentic shrunken heads, the world's rarest egg, and two-headed animals are only the beginning here. Housing an impressive collection of the odd, strange, and unbelievable from around the world, the museum showcases over 500 mind-boggling exhibits, oddities, curiosities, and illusions throughout 12 extraordinarily themed galleries. Several videos and interactive displays allow for a first-hand experience leaving you to decide whether you believe it or not! Plenty of photo-ops are also scattered around the museum from an 18th Century Spanish Public Humiliation Stock to the world's tallest and world's fattest man. Kids of all ages love to engage themselves in Ripley's Wacky Explorative Hall where they are challenged with various curiosities and interactive displays such as the very popular Frozen Shadow wall and Black-light Spinning Tunnel. The museum offers anywhere from an hour to a day's worth of first-class entertainment, making it a must-see for all visitors to Ocean City.
Regular Price: $14.99
Valid for $5.00 Off 1 child admission (ages 4-11). Anyone over the age of 12 will be charged the regular adult admission.
Rates are subject to change.
12/1/2022